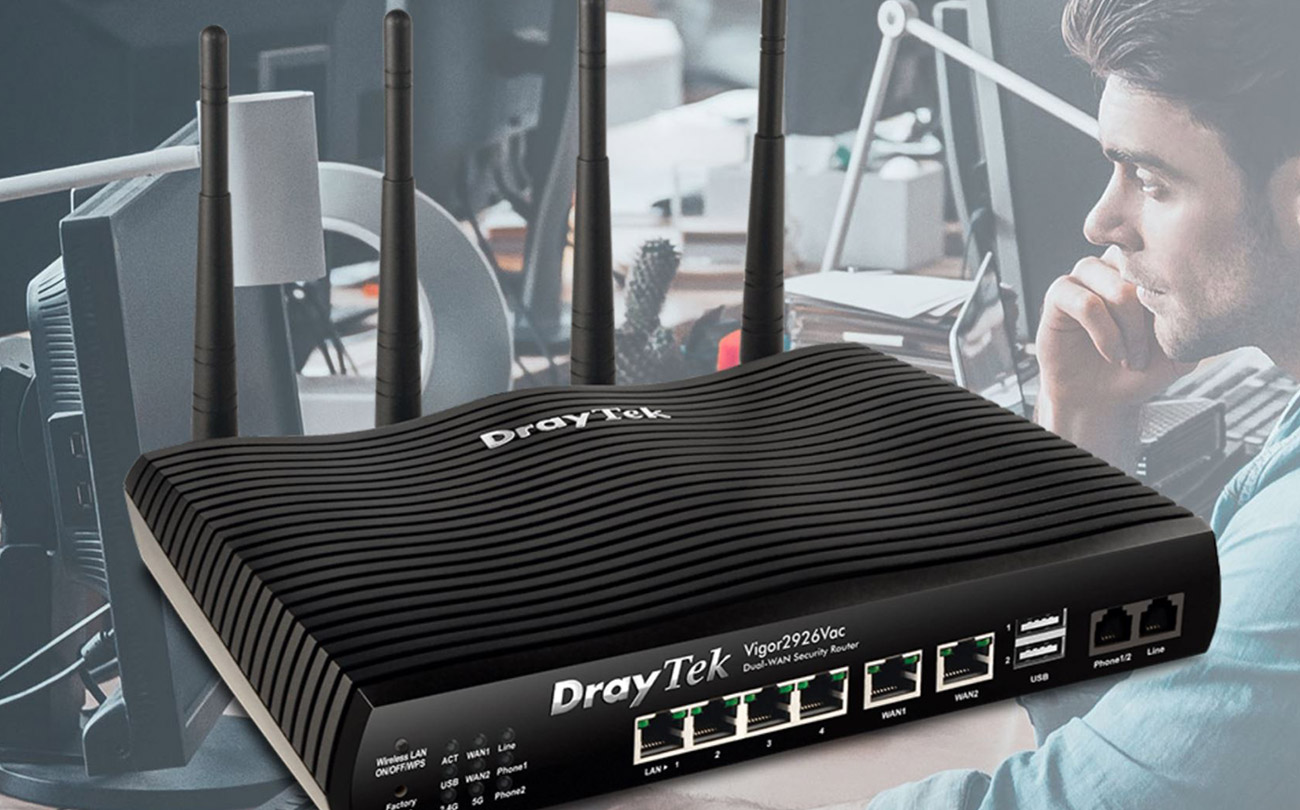 Routers – they are not all the same, Draytek proves that
When it comes to routers, there is a lot to consider. The type of router you use for your business will be a major factor in the difference between the quality of service, performance, reliability and security for your network.
You may also need a reliable Virtual Private Network (VPN) and redundant 4G backup.
For small to medium sized businesses, the compromise between price and quality needs to be considered. The Webquor team has experienced Cisco Engineers who know the need for all of the points raised above. However, sometimes Cisco may not be the right choice or it may be out of your business price point. At the same time, you may be struggling with a Telco supplied router which just does not have the routing and security features you need your IT Admin requires.
This is where Draytek makes a difference. Webquor partners with Draytek's Australian distributor i-LAN Technology, www.ilan.com.au . We are able to provide our Customers with access to the full range of Draytek routers. Whether it is an iPSec VPN tunnel to our Data Centre or a 4G LTE backup for when your primary connection fails, Draytek and Webquor has the right router equipment, with great pricing and excellent warranty and support.